Qingjian Realty (Marymount) Pte. Ltd.
5 blocks of 23- Storey; 1 block of 22- Storey; 1 block of 21- Storey
JadeScape, formerly known as Shunfu Ville is a 99- year leasehold condominium development, which is under construction by developer, Qingjian Realty (Marymount) Pte Ltd. Located on Shunfu Road in District 20-Bishan, Ang Mo Kio, this residential development sits on 397,823 square feet of land. When completed the JadeScape condo will have 1,206 residential units and 12 commercial units. The residential units will include 1-bedroom to 5-bedroom apartments and 2 penthouses. See JadeScape floor plan to view the layout and size of the unit.
Upon completion, JadeScape will have a wide range of facilities to meet the needs of residents from all age groups including children and adults. Since it is a huge development, you can expect that there will be the standard 50 metres lap pool, spacious indoor gymnasium, tennis court, halls for large gatherings, pavilions, play areas for children and more.
Commuting
Public transportation will be easy to access from Jadescape because the Marymount MRT, which connects with the circle line is accessible by a short walk.   With the expected 2023 year of completion for both the condo and the Upper Thomson MRT, commuting will improve because the Thomson- East coastline and Circle Line will then become accessible at the condo.
The Thomson Plaza, which has several shopping facilities will make everyday shopping easier for JadeScape residents. The FairPrice Supermarket and several eateries offer a variety of tasty dishes and food options.
Recreational Facilities
Jadescape condo is close to many recreational facilities like MRT Sports and Recreation Club, MacRitchie Reservoir Park, Singapore Scout Association, Singapore Polo Club, Bishan Ang Mo Kio Park and Singapore Island Country Club (SICC). All these are reachable with 5-minutes' walk.
The MacRitchie Reservoir Park and Thomson Nature Park are great spots for family fun activities. 
Jade Scape is very close to MacRitchie Reservoir which is the oldest reservoir in Singapore. Since its establishment in 1868, the reservoir has gone through several redevelopment phases. Upgrading facilities include walking trails and boardwalks. There is also 1 km square of prime forest, and the HSBC Treetop Walk. The HSBC Treetop Walk is a 250 metres suspension bridge that links Bukit Kalang and Bukit Peirce, which are the 2 highest point of MacRitchie.  These recreational areas are the go-to spots for fun and relaxation and a JadeScape review will certainly highlight the numerous amenities and facilities at the condo development. And will eventually be the key components in attract investors.
Nearby Amenities
There are several amenities in the Jadescape surrounding areas including schools like Raffles Institution Junior College, Whitley Secondary School, Raffles Institution Secondary School and Catholic High School.
Other reputable schools close to JadeScape condo development include Marymount School, Ang Mo Kio Secondary, Mary Flower, St. Nicholas, and the James Cook University.
Staying Up-dated on JadeScape Condo Development.
There is no guarantee that the present price for private properties will remain and investors could see an increase in JadeScape price per unit when the development is finally completed.  Since there are few private properties in the vicinity, it is expected that once completed the units will go quickly especially if potential buyers see this location as a great potential investment opportunity.
JadeScape condo development is ideally located near many other projects.  Some of these projects are Thomson Grand, Thomson Three, 183 Longhaus and Thomson Impressions, which are already established.   
JadeScape is in a prized location and the stage is set for investors to 'reign-in' on this location due to the profitable investment possibilities it offers.
Jadescape Show Flat Virtual Tour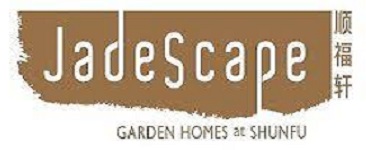 Register Now!!!
To View JadeScape Showflat & get the Best Direct Developer Price. For a No Obligations Discussion, You Can Also Call or What's Apps.
Eric Teo (R009622B):
+65 9436-6510