High Park Residences

Project Information
CEL Development, Heeton Homes, KSH
3 blocks of 25- Storey, 1 block of 24- Storey, 2 blocks of 23- Storey
1,399 (Inclusive of 14 Strata Landed, 9 Shops plus 1 Childcare)


About High Park Residences
High Park Residences is a CEL Development that is located on a site area of approximately 366,176 sq. ft. The condo development entails 6 blocks of 23 to 25 Storeys. The complete 1,399 units include 9 shops, several strata landed properties and 1 childcare. Strategically located beside Thanggam LRT Station residents can easily access Seletar Mall for shopping as well as varied pleasure activities. The LRT is just minutes away by walking.
High Park Residences for sale consists of studio units, one-bedroom plus study, two, three, four and five-bedrooms, and 2-bedroom plus study units as well as strata landed. The extensive and unique facilities at High Park Residences include clubhouse, guardhouse, indoor gym, a large swimming pool which is linked by slides to other swimming pools in the development. There's also a room for hosting meetings, Tennis court, Barbeque area and a playground built exclusively for children. The facilities at this condo offer complete entertainment to meet the needs of family and friends. You can pamper yourself in a unique and serene lifestyle that awaits you right smack in central Sengkang.  Whether you chose to walk or drive, there are lots of fun entertainment for every age group.
High Park Residences Connectivity 
The condo facility is near the famous Jalan Kayu, which offer lots of eateries and several shopping centres. With its dining, shopping and entertainment facilities, family and friends can enjoy the full amenities and facilities that are close to the condo.
High Park Residences is near Thanggam LRT Station, the Sengkang Bus Interchange and Tampines Expressway (TPE). The condominium is also close to Sengkang River Side Park, Greenwich V Shopping Centre and Sengkang Sports and Recreation Centre.
If you are concerned about educational facilities, there is no need to stress. Parents and guardians will find elite schools such as Nan Chiau and Sengkang Primary schools and Nan Chiau High School located close by.
If you are the owner of a vehicle, you can leave the condo development and arrive at the business centre and the bubbly shopping district of Orchard Road under 30 minutes. You can drive through Central Expressway CTE, Tampines Expressway TPE and the Kallang-Paya Lebar Expressway (KPE) to access the business centre and the Orchard Road shopping district.
Not the owner of a car, then you still can access the facilities close by. There is no need to worry about getting from places close to the condo because public transportation is available in the form of various buses, which are close to Jalan Kayu and Sengkang West.
High Park Residences​ Image Gallery
Why choose High Park Residences rental as a residential property option?
It is uniquely situated close to several key facilities
It is within easy walking distance to the business hub, shopping centers and top schools.
There is a lot of human traffic in the different facilities and amenities that are nearby.
It is close to the upcoming Hawker Centre which is right next to the Seletar Mall area.
It is near Seletar Aerospace Park, Singapore's intended international aviation centre. This booming community with thousands of professionals and numerous business activities will impact the condo development positively.
Find Out More About High Park Residences
Why High Park Residences?
It is evident that High Park Residencies is strategically located and a great opportunity for real estate investors. Also, with the heightened interest in this condominium buyers will certainly be looking out for High Park Residencies reviews before making their final decision on home ownership.
Sengkang is definitely a great choice for homebuyers. If you are searching for living accommodation in the area and need additional information, why not check out the project details and High Park Residences Floor Plans and see for yourself if this your dream condo?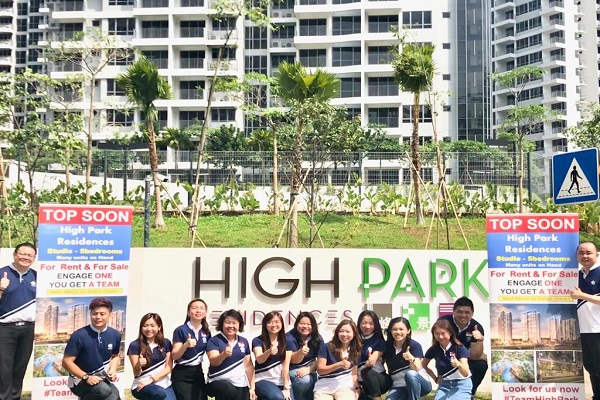 Register Now!!!
To View High Park Residences & get the Best Price. Thinking of Buy/ Sell/ Rent look for us #TeamHighPark,


** Engage one engage a team.
For a No Obligations Discussion.
Call or  What's Apps me. 
Eric Teo (R009622B):
+65 9436-6510